Key Words: NewScen Fluorimetric Immunoassay Analyser
Model Number: F10Pro
Upgraded: Lab-on-a-chip technology for the Microfluidic Immunofluorescence Assay
Patented: Microchannel design for microsampling
Test Items: Cassette (Test)
Operation: Interaction of LCD Touch Screen & Operator
Certificate: ISO9001/ ISO13485/CE
Reading time: Observed in 4 Min
More Accurate: CV < 5%
More Effective: Continuous operations & simultaneous reactions outside the analyzer
More Convenient: Light, handy, portable
 Key Features & Benefits:
• Accurate & compact/Easy-to-use
• Rapid and quantitative immunoassay
• Small sample volume analysis
• Innovative microchip and microfluidic technologies
• Flexible platform for multiple tests
Description
1. Rapid quantitative immunoassay analyzer
Quantitative immunoassay analyzing instrument that utilizes disposable cartridges to provide in vitro diagnostics results.

2. Components of NewScen Microfluidics Fluorimetric Immunoassay Analyser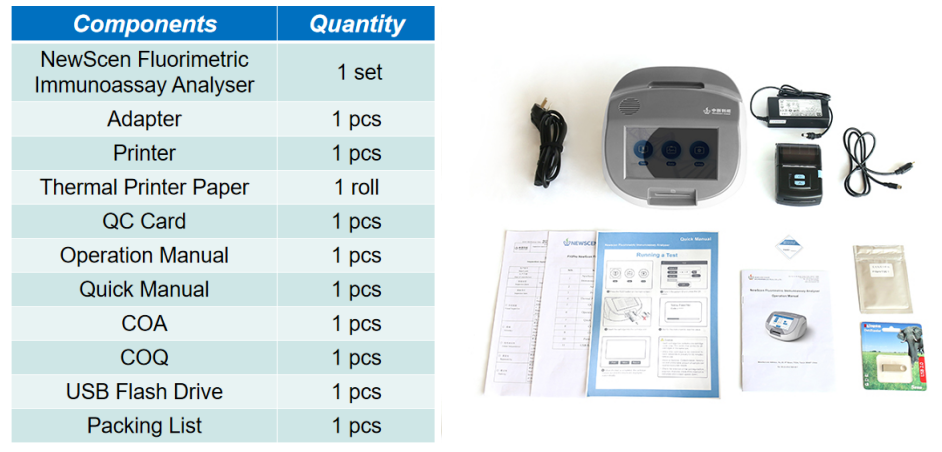 Please contact with NewScen team to learn more about the Principle of the Test Card.
3.COVID-19 RDTs


Please click on the red word to view all  COVID-19 RDTs product of the Microfluidic Immunofluorescence Platform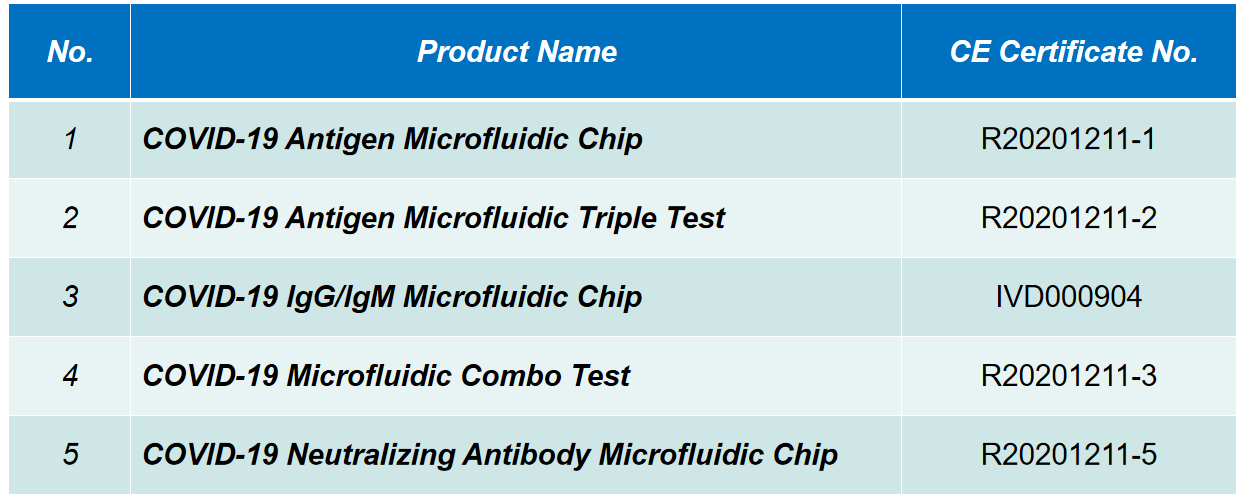 4.ISO 13485 & Medical Device Manufacturer License