Key Words: NewScen Human Serum Ferritin blood Semi-Quantitative Test Kit (SF)
Sample type: Serum, Plasma or Whole Blood
Detection type: Semi-quantitative
Method: Colloidal Gold Rapid Test
Technology: NewScen Lateral Flow Test
Usage/Application: Laboratory / Hospital / Pathology / Government Procurement / Self Testing
Format: Cassette, Strip, Uncut sheet
Certificate: CE0123
Sensitivity: 95.74%
Specificity: 99.42%
Total Accuracy: 98.64%
Reading time: 15-20 minutes
Packaging Details:
①For Professional Use: 40 Cassettes/Kit; 100 Strips/Kit; 50 Strips/Bottle (For Customization)…
②For Self-Test: 1 Cassette/Kit
③Uncut Sheet for OEM
Description
NewScen has the expertise to manufacture Colloidal Gold Serum Ferritin Test Kit SF kits with CE0123 in different formats like Rapid Card (Cassette), Strip, and Lateral Flow Assay Uncut Sheet for professional use and self-testing.
1. Product Description:
NewScen Serum Ferritin Test Kit (SF) is a single-use, rapid immunoassay for semi-quantitative detection of ferritin in human finger blood to aid in the diagnosis of anemia. It is intended for use by lay users. Serum Ferritin is a protein that stores iron, which measures the diagnosis of iron metabolism and is an indicator of early iron deficiency. The lower iron elements in the body cause hemoglo_x0002_bin to decrease. If the early diagnosis of iron deficiency is, anemia can be avoided.

2.NewScen Provides Serum Ferritin Test Kit (SF) With the Below Specifications:

3. Which conditions does the Serum Ferritin Test screen for?
* CE marked (0123) In vitro diagnostic medical device for professional use and self-testing.
* Wholesale SF test kits from global healthcare manufacturers.
* For Early Screening of Iron Deficiency Anemia (IDA).
* Easy sampling of fingertip blood.
* Reliable and Easy.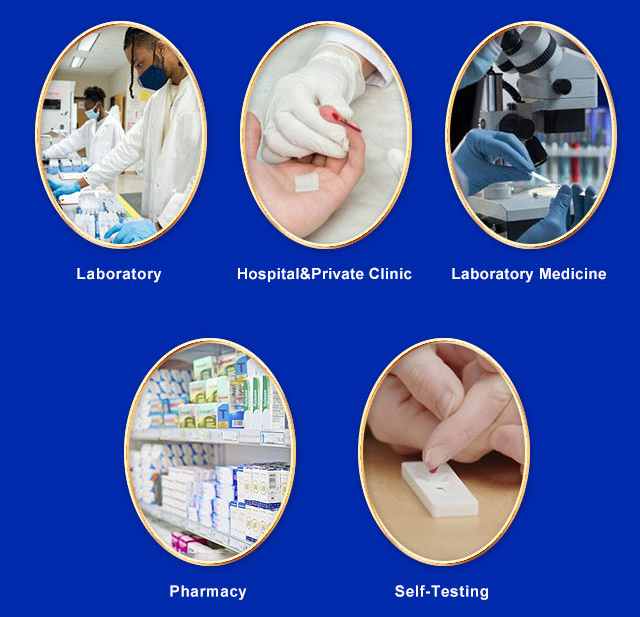 4. How do you test for SF Diagnostic Kit?
4.1. Click here to download: Instruction of NewScen SF Test(40 cassettes)
4.2. Click here to download: Instruction of NewScen SF Test(1 cassette)