Key Words: HCG Pregnancy Uncut Sheet Test, Custom Human Chorionic Gonadotropin (HCG) Test
Sample type: Urine
Detection type: Qualitative
Method: Colloidal Gold Rapid Test
Function: Diagnose
Certificate: ISO9001/ ISO13485/CE
Format: Strip, Cassette, Midstream, Uncut
Size: 300 to 80mm or 300 to 60mm
Specifications: 2.5mm 3.0mm 4.0mm 4.5mm 5mm
Reading time: 5-10 minutes
Packaging Details:
Pouch+Box+Carton packaging
(1) With our company's Logo
(2) With the natural package
(3) With OEM package
(4) ODM
Description
Lateral Flow Assay Uncut Sheet – Raw Material
In addition to the rapid test strips and cassettes, NewScen offers lateral flow assay uncut sheets to support your unique manufacturing needs. The lateral flow test uncut sheet provides an easy approach to start a manufacturing facility for rapid diagnostic tests.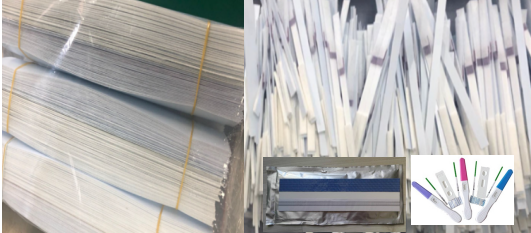 1. Short Description:
Uncut sheets are assembled panels of rapid flow tests that have not been cut into individual strips. They are fully assembled with all the critical components of a rapid test: NC membrane, colloidal gold conjugates, and sample pad.
2. Principle:
NewScen Rapid HCG Pregnancy Urine Test Strip Uncut Sheet is a rapid test to detect the presence of HCG in urine specimens in a qualitative format sensitive to 25mIU/ml. The test utilizes a combination of monoclonal and polyclonal antibody reagents to selectively detect elevated levels of HCG in urine.
The immunological specificity of the test virtually eliminates cross-reactivity interferences from the structurally related glycoprotein hormones FSH, hLh, TSH at physiological levels.
3. Storage :
Store the test device packaged in sealed foil pouch at 2-30℃(36-86F). Do not freeze.
Shelf-life: 24 months from manufacturing date.
4. One Step ODM/OEM Hcg Pregnancy Test Uncut Sheet: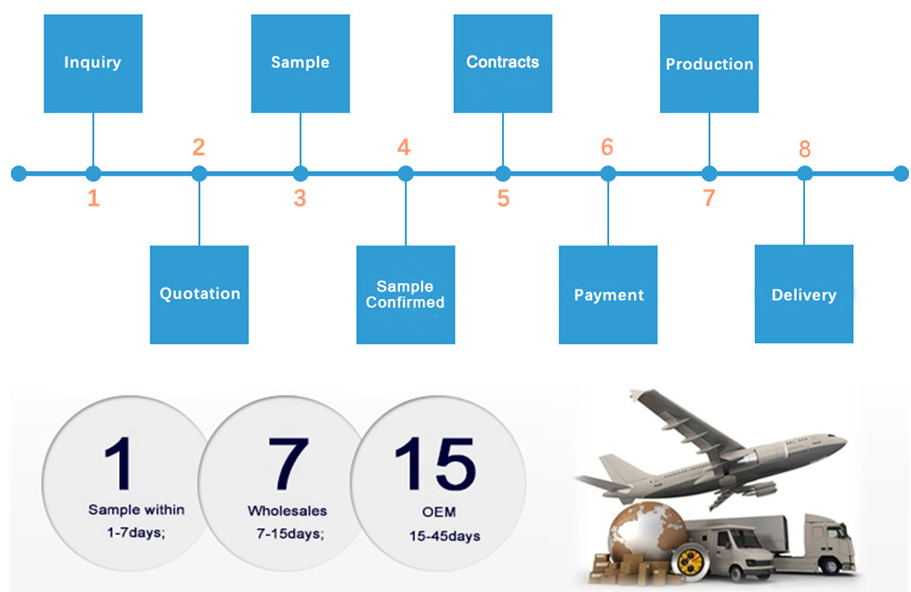 5. Start with Rapid Diagnostic Test Uncut Sheet
The rapid diagnostic test uncut sheet gives you a considerable profit margin, especially when your region's labor cost is not expensive. From the uncut sheet to a lateral flow test cassette, you only need a few additional pieces of equipment and a two-step assembly process. The manufacturing process is simple: cut the uncut sheet into strips, and assemble with the two-piece plastic cassettes. Another option is to pack a lateral flow test in the strip format, which you don't need to complete the cassette. Additional equipment required for setting up your production is a sheet cutter, humidity control, air conditioner, gloves, masks, and a clean environment.